CleanChoice Energy issued the following announcement on Oct. 11.
The majority of Americans, regardless of political party, support investing in renewable energy. And, commercial markets are embracing, if not driving, the country forward into a more sustainable energy economy that includes more and more clean energy like wind and solar.
Yet, more support is needed to help make a clean energy future a reality. One of the best ways to support clean energy is to make sure your elected leaders understand your passion about them. Elected leaders can be either champions or critics of clean energy. In their roles as public servants, they have the power to create policy that either supports or hinders the development of clean energy.
Now is the Time to Add More Clean Energy to the Nation's Energy Mix
A recent report produced by a research body of the United Nations, the International Panel on Climate Change (IPCC), states that the world needs to speed up its action to reduce carbon emissions from the atmosphere if we're going to keep global warming down, reduce intense storms and other extreme weather, and prevent resource losses due to climate change (like to the food supply). In its findings, the IPCC also says that 70-85% of electricity generation must come from renewable energy sources by 2050 to prevent global warming's worsening effects.
What can you do? Help get those clean energy champions elected! With the midterm elections coming up this November, here's how to find out which leaders in your state are pro-clean, renewable energy and who aren't.
Your Vote is Your Voice
As you contemplate who to vote for in the midterm elections, use online tools like Ballotpedia and USA.gov to track upcoming election issues and candidates. Ballotpedia lists recent and upcoming municipal and primary elections. In many states, clean energy and climate change issues are front and center.
You can keep an eye on how votes in Congress are proceeding and the environmental record of your current senators and representatives by checking out the League of Conservation Voter's Scorecard. LCV's website also lists the candidates endorsed by the League's PAC, who support positive policies on climate change, clean energy, and conservation. Senate candidates In Maryland, Massachusetts, Minnesota, Ohio, and Pennsylvania; as well as House candidates in Illinois, Minnesota, Ohio, and Pennsylvania have all won that accolade.
Regardless of who is running in your midterm race, a major key is to express, to all candidates, your support of renewable energy policies and initiatives. With the burgeoning interest in climate and energy issues, many novice candidates are stepping up to the ballot hoping to win votes and support.
Attend town hall meetings and be sure to pose questions to candidates on social media or through any channels possible. Emphasize that climate change and clean energy are questions that matter to you. The Union of Conservation Scientists recommends asking, "How will you support the accelerated deployment of renewable energy and ensure we modernize our electricity grid to better accommodate this clean energy transition?"
State Leaders are Listening
Electing energy-positive leaders and voicing support for renewable energy is working.
In New Jersey, Governor Murphy recently signed an historic clean energy bill. The bill requires that utilities in the state source at least 50 percent of their energy from renewable sources by 2030—a legal mandate shared only by New York, California, Vermont, and Colorado. Massachusetts and New York are both supporting offshore wind developments, and Illinois has been implementing new state requirements and incentives to draw renewable energy developers there. In some states, climate change and renewable energy issues are front and center ballot issues, like in Arizona, Colorado, Nevada, and Washington.
As more state leaders understand how passionately Americans feel about clean energy, progress will continue to happen.
CleanChoice Energy is a renewable energy company that supplies customers with 100% pollution-free renewable energy from wind and solar. Learn how you can easily switch your home or business to clean energy today!
Original source can be found here.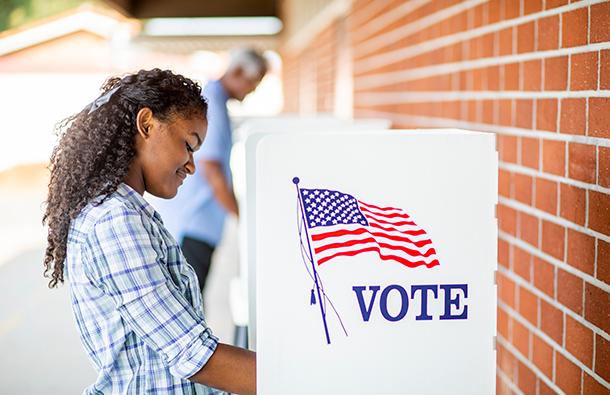 Source: CleanChoice Energy