CleanChoice Energy issued the following announcement on Dec. 7.
Winter isn't officially here yet, but the country has had some notable wintery weather already. One recent weekend in the nation, every state—including Hawaii and Florida—experienced freezing temperatures earlier than usual.
What will this winter bring? And, what effect will the changing climate have on the season?
In this blog, we'll answer both questions!
Mild Winter is On Its Way
The upcoming U.S. winter is overall likely to be milder than usual. Meteorologists expect states across the northern and western states to have warmer-than-average temperatures, with much of the East Coast having fairly typical temperatures. No areas are expected to get colder-than-usual average temperatures.
The mild overall predictions are fuzzy this far out, and don't preclude the possibility of some severe weather. As increased carbon dioxide emissions change the global climate, jet streams shift. That can lead to more severe weather events—like storms in both the warm summer months and colder winter months.
The Difference Between Weather and Climate
Weather means what is happening right now—the temperature outside, the precipitation, the humidity; all the factors that determine what a given day looks like. Climate is the aggregate and average of all those factors. So, while a cold day is one instance of weather, it takes many, many days to make up a climate.
"I often say weather is your mood, and climate is your personality," says Marshall Shepherd, an atmospheric sciences professor at the University of Georgia. "One day's weather, even the week's weather, doesn't say anything about climate, because climate is really the statistical properties of long-term weather."
Let It Snow, Let It Snow, Let It Snow
Historically, about half of the Northern Hemisphere was covered by snow each winter. But as the planet's average temperatures rise, snowpack is decreasing. That's bad news for ecosystems.
Trees, in particular, need snow to boost their health and support their ability to filter air and water. Snow insulates the soil, and the roots, insects, and microorganisms that live there, keeping temperatures steady and warmer than freezing air temperatures, and preventing damaging frost reaching tree roots.
And, we can't afford trees to die because forests can play a significant role in sucking carbon dioxide out of the air and breathing out life-giving oxygen.
You can help preserve the health of the trees and forests where you live. When it does snow, leave it over the roots of trees. For trees in your yard and garden, covering their roots with mulch or leaf litter can have much the same insulating effect as snow, keeping them healthy and strong.
So, while some people love snow and some may not, it does play a role during the winter season to keep nature in balance.
As you plan ahead for winter, consider ways you can help reduce the negative impacts of climate change. One of the best ways to do that is to switch from polluting fossil fuels to clean, sustainable energy sources like solar and wind power. CleanChoice Energy makes that easy to do. Learn how you can switch to clean energy for your home or business today!
Original source can be found here.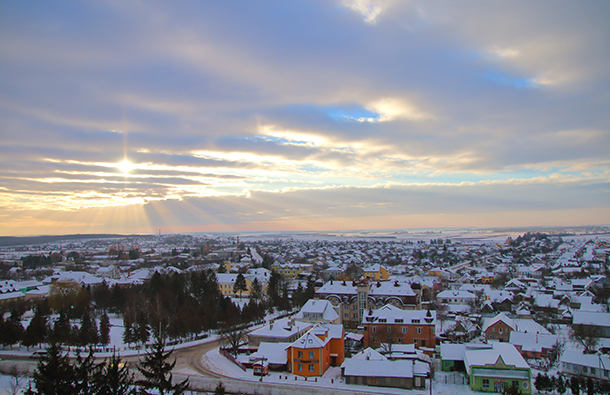 Source: CleanChoice Energy