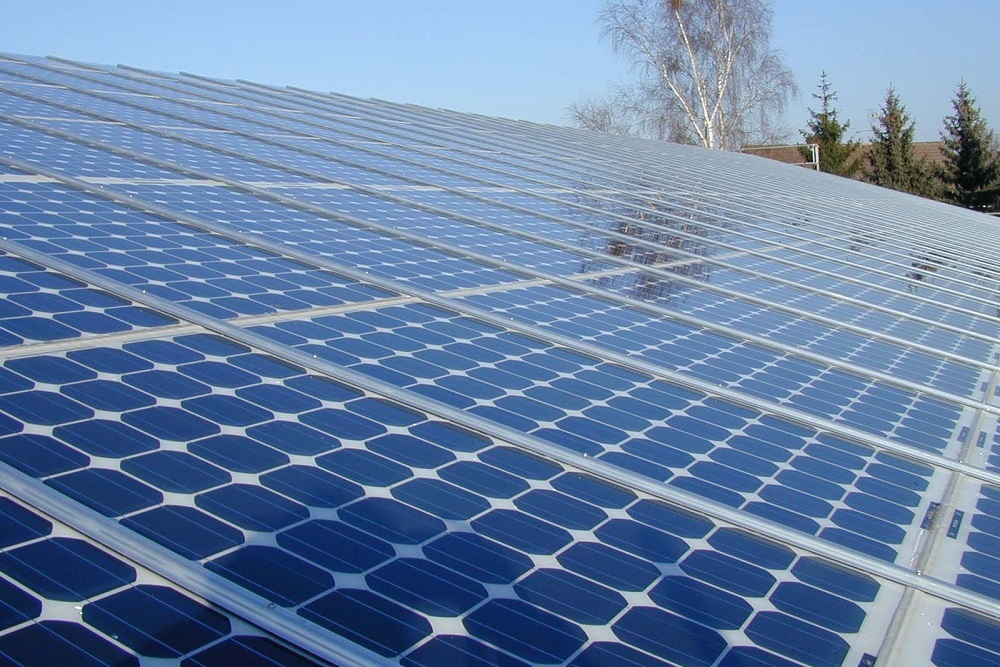 CleanChoice Energy issued the following announcement on Dec. 19.
A recent study found that 50 to 75 percent of U.S. consumers don't have access to solar energy through rooftop installations on their homes. But rooftop solar is no longer the only way for consumers to reap the benefits of solar.
Community solar—a solar farm that generates electricity on a community's behalf and is membership or subscription based—is on the rise across the United States. In fact, community solar is the fastest growing sector of the solar industry. More than 42 states, plus the District of Columbia, have some type of community solar programs.
People are finding that community solar projects, also called "shared solar," are a flexible, efficient way to support clean, renewable energy without the hassle or costs of solar panel installation on their roofs. It's also helping people save on their utility bills, while supporting the development of clean energy and cleaner air near where people live.
Read on for an update on how community solar is making its way to many U.S. states.
Plus, we share the exciting details on CleanChoice Energy Community Solar that's available to residents of Maryland, Massachusetts, Minnesota, New York, and Washington, DC. We offer community solar to residents whether they rent, own, or can't install rooftop solar for any reason.
Illinois
In Illinois, a new state law mandates utility companies to increase their reliance on renewable energy, so that at least 25 percent of the states energy will come from clean energy by 2025; that's up from only about 1 percent currently. Much of that energy will come from solar, especially from shared solar projects.
Back in 2016, Illinois made huge strides by creating the state's first community solar program and launching the Illinois Solar for All initiative, and recently launched a website, called Solar in the Community, to aggregate and track information on all community solar projects in Illinois.
If you live in Illinois, sign up for updates about CleanChoice Energy Community Solar offered in your state.
Maryland
The Maryland Community Solar Pilot Program makes it possible for businesses and residents to participate in community solar. CleanChoice Energy's Community Solar in Maryland offers residents the opportunity to be among the first in the state as part of the PilotProgram. Residents and businesses that sign up will support local solar, with a potential to see up to a 10% savings on their utility bills, and with no upfront investment, setup fees, or installation.
In states like Maryland, which have many agricultural farms, community solar also offers landowners and farmers the opportunity of receiving additional revenue beyond plant crops.
Massachusetts
In Massachusetts, the Solar Massachusetts Renewable Target, or SMART, program supports the development of solar energy projects in the state. A recent revision to the program has clarified the role of credits in community solar, making it more accessible.
In early 2018, CleanChoice Energy released a poll that found that more than 83% of Massachusetts wanted the freedom to choose clean energy.
To meet that demand, we launched our Massachusetts CleanChoice Energy Community Solar farm, which is now open for new subscribers. Customers now have the opportunity to save up to 10% on their utility bills; with no upfront investment, setup fees, or installation.
Minnesota
Minnesota, the "Land of 10,000 Lakes," has been at the forefront of community solar in the U.S. for a few years. According to the Institute for Local Self-Reliance, currently, there are nearly 10 times more community solar projects planned for Minnesota than at any other time in US history.
CleanChoice Energy's Community Solar farms in Minnesota provide the opportunity for residents to save money on their utility bills while supporting the transition to clean energy in their state. These farms will increase the number of residential community solar subscribers in Minnesota by as much as 50%—and all without upfront setup fees, installation, or other investment.
New York
In New York, community solar is taking off, including our Altus Bronx CleanChoice Energy Community Solar farm that is enrolling residents across New York City. The new solar farm is located on a commercial building in the Parkchester neighborhood. With space available to more than 150 residents, it is one of the largest community solar enrollments ever opened in the Bronx. Residents across all of New York City can support local solar and save up to 5% off their utility bills by becoming subscribers to the Altus Community Solar Farm, again with no upfront investment, setup fees, or installation.
Washington, DC
The District of Columbia enacted community solar through legislation in 2013. Since then, the city's Solar for All initiative is making community solar more known to, and available for, DC residents. We recently launched CleanChoice Energy Community Solar in DC; the largest opening of community solar ever in the District of Columbia. Residents can sign up now, and will save up to 5% on their utility bills.
CleanChoice Community Solar Options Continue to Grow
We believe that everyone should have access to the benefits of clean, renewable energy—and we're working hard to make that possible. Our vision of a world free of the catastrophic effects of climate change drives us every day. Learn more about community solar, such as how it works and more, in our FAQs. Or, see what CleanChoice Energy Community Solar is available in your state today!
(Photo: CleanChoice Energy team members Kate Colarulli, Danielle Devery, and Jordan Hu talk with project partner New Columbia Solar Project Manager Pedro de la Barra at the District Solar Farm in Washington, D.C.)
Original source can be found here.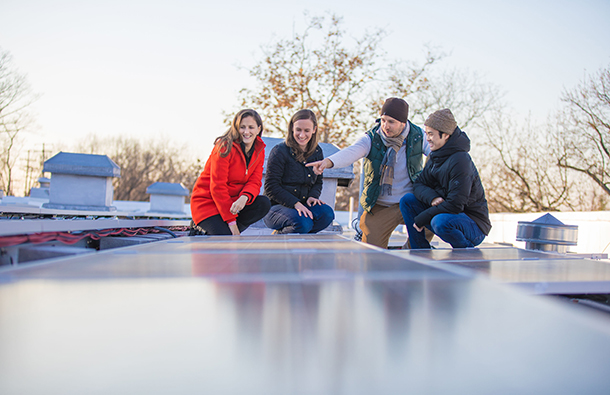 Source: CleanChoice Energy