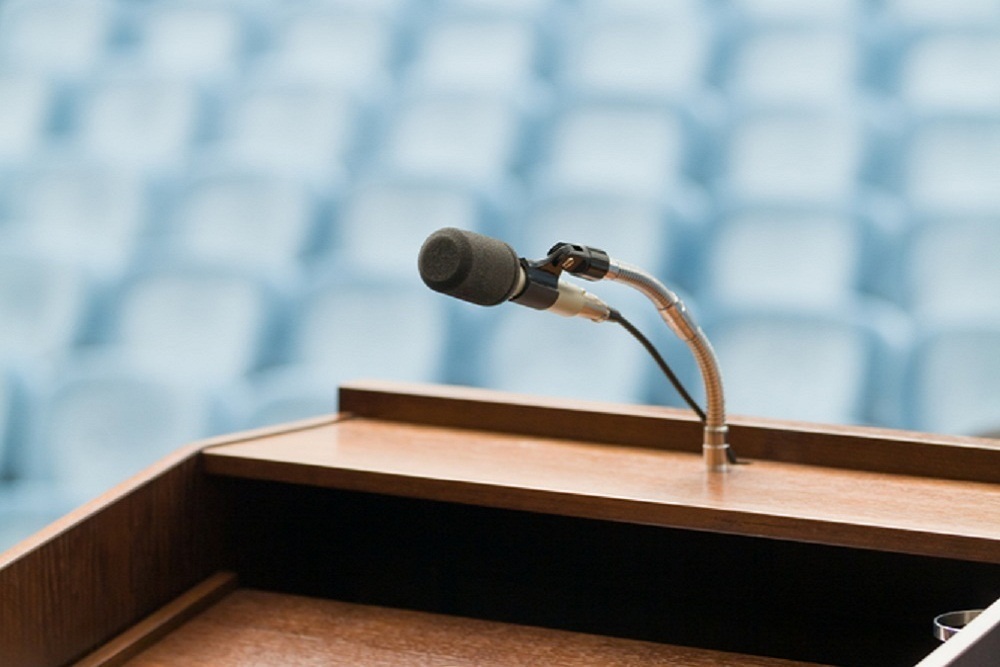 Howard University issued the following announcement on Jan. 25.
The Howard University School of Law hosted the Third Annual C. Clyde Ferguson Jr. Symposium. The 2019 symposium titled Triggered: Guns, Law & Politicsgathered students, faculty and staff in Dunbarton Chapel at Howard University's law school campus to discuss topics at the intersection of guns, culture, race, and policy. The panels boasted a diverse set of political and culture experts who each brought unique perspectives that called the audience to grapple with the reality of our nation's views on gun violence.
"This year, our Ferguson symposium focused on the important debate around the second amendment and the need for new policies on gun control to ensure a safer society," said Danielle Holley-Walker, dean of the Howard University School of Law. "Every year, we look forward to the Ferguson Symposium to celebrate the life and legacy of C. Clyde Ferguson, a dean of Howard's law school and a champion for human and civil rights. This year's topic was compelling, timely, and necessary."
The symposium's panel on "Human Hierarchy & High School Shootings" featured Howard University Student Association President Amos Jackson IIIand student activist Aalayah Eastmond, a senior at Marjory Stoneman Douglass High Schoolin Parkland, Fla., who survived the mass shooting that took place there last year. Both Jackson and Eastmond are executive council members of Team Enough, a youth-led organization taking up the issue of gun violence prevention. Eastmond, who has been advocating for approaches that address the root causes of gun violence in schools since the Parkland shooting, said she encourages people to have dialogue about issues of gun violence.
"We have to get comfortable with being uncomfortable and have conversations about guns and gun violence. If we don't address the issue, it will not be fixed," said Eastmond. "It's important to talk about these issues with people in your community and figure out together what you want to do next."
The conversation turned to the root causes of gun violence as panelists explored some of the issues causing people to pick up a gun and potential solutions for preventing those decisions.
"Here in the United States, we all suffer from some kind of mental illness. So, we have to look at the mindset of our society, here in America specifically, and look at what I see is the culture of mental illness," added recording artist, producer and actorLord Jamar, who was also a panelist.
"In schools, I think we need to revise the idea of what a guidance counselor is," said Jackson. "The guidance counselor is there to help you with guidance around college or vocation. What about the mental health of students and the effects students are dealing with on a day-to-day basis?"
Congresswoman Robin Kelly (D-IL 2nddistrict) provided the keynote address and a reception was held in between the program sessions. A second panel explored the public health implications that gun violence poses. The C. Clyde Ferguson Jr. Lectureseries is an annual event held at Howard University School of Law held in honor of Ferguson's dedication to human rights issues. For more information on Howard School of Law lectures and events, visit www.law.howard.edu.
Original source can be found here.